Jay W. Cohen, MPA, CFP® – 

Founder & President
Jay is the founding partner of Monterey Wealth. His philosophy is based on three key values: provide well-thought out advice, involve the right resources at the right time for each client, and always deliver "raving fan" service.
Jay has a diverse background that includes corporate finance, taxation, accounting, investment analysis, and executive benefits consulting. He has an accounting degree from The University of Alabama and a Masters degree in taxation from The University of Texas, obtained his CPA license in Georgia (no longer active), and obtained the CERTIFIED FINANCIAL PLANNER™ certification in 2007. He gained his business experience working at Ernst & Young, Genuine Parts Company (owner of Napa Auto Parts) and other entrepreneurial organizations.
Jay is married to his wife Lisa, has two sons, Nathan and Mitchell, and lives in Sandy Springs. Jay enjoys cooking, golf, and community involvement.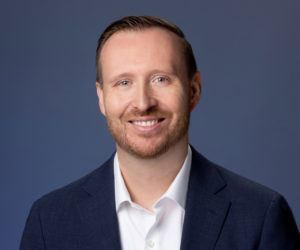 David E. Duncan, CFP® – 

Partner
David joined Monterey Wealth in March 2018 as a Wealth Advisor. Prior to joining Monterey Wealth, he gained six years of finance, audit, and consulting experience at Triage Consulting Group. His experience in consulting brings a client-first approach to help address complex needs and provide strategies.
David earned his Bachelor of Science in Business Administration at the Georgia Institute of Technology where he was a member of the Jackets baseball team. David was drafted after his junior year where he played three seasons in the Houston Astros organization. He completed his degree during the offseason in 2011.
David earned the CERTIFIED FINANCIAL PLANNER™ designation in 2018. David and his wife Ashley have one son, Artie. They live in the Virginia-Highlands neighborhood and enjoy travelling internationally and discovering new restaurants around the Atlanta area.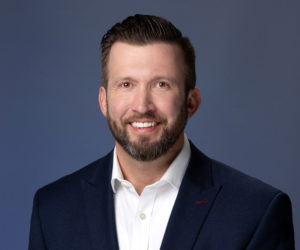 Tyler Henderson, CFP® – 

Senior Advisor
Tyler joined Monterey Wealth in December 2022 as a Wealth Advisor.  Tyler has been in the investment advisory industry since 2009. He started his career at Mass Mutual Investors Services before joining an RIA firm in Cincinnati, Ohio. 
Tyler's passion for developing long-term relationships began at an early age where he worked at his father's car dealership. This skill is a core trait that has allowed him to develop a practice with successful business owners and families over the past 14 years. Cultivating relationships involves gaining trust and confidence and is a function of listening, learning, and being curious about what makes a client feel confident about his or her financial future.  This process is what makes Tyler eager to work hard every day and defines his sense of accomplishment in his professional life.
Tyler earned his Bachelor of Science in Finance at The Ohio State University.  He also gained his the CERTIFIED FINANCIAL PLANNER™ designation in 2019.  Tyler lives in Cincinnati and enjoys hunting, fishing and cheering on his Buckeyes.